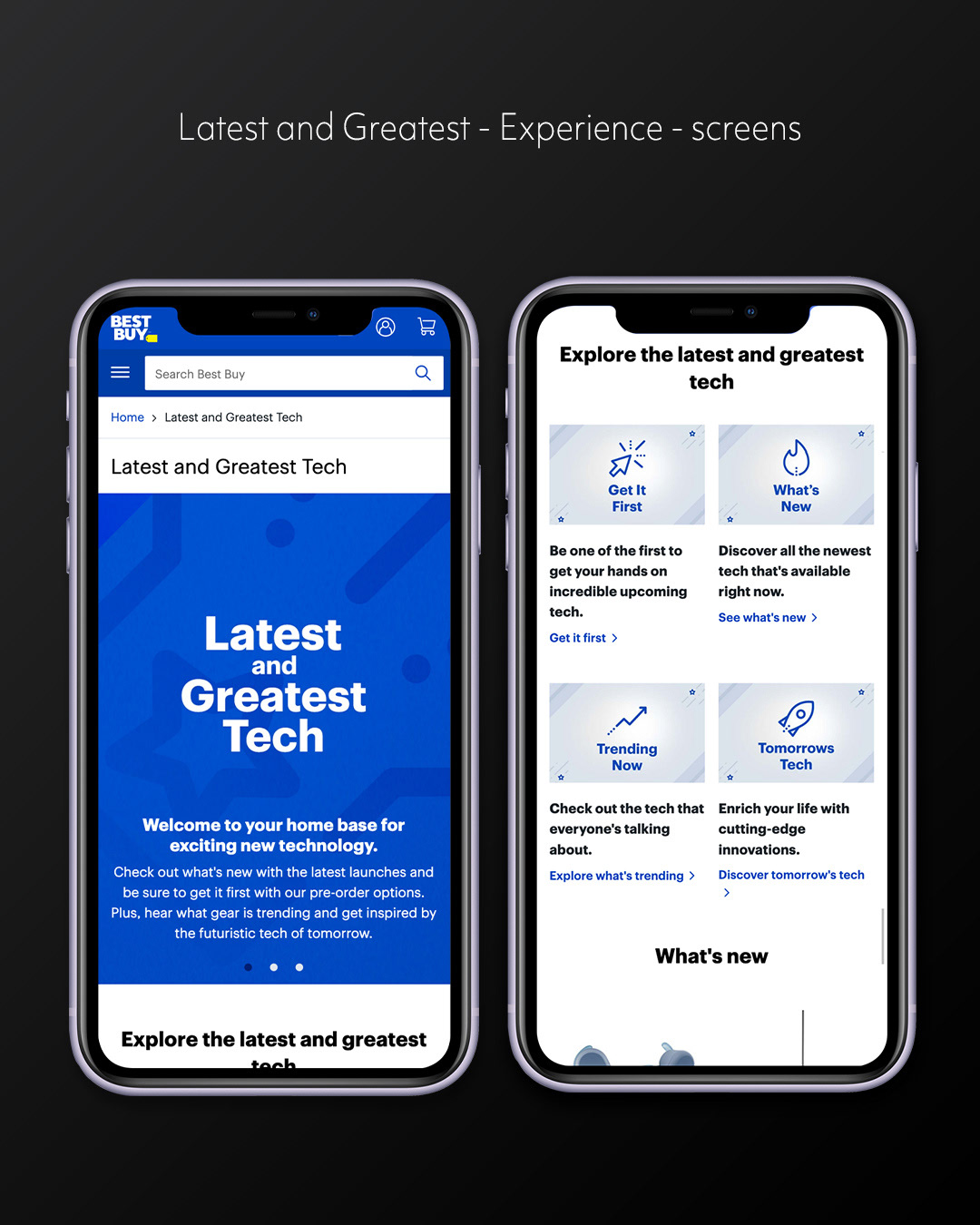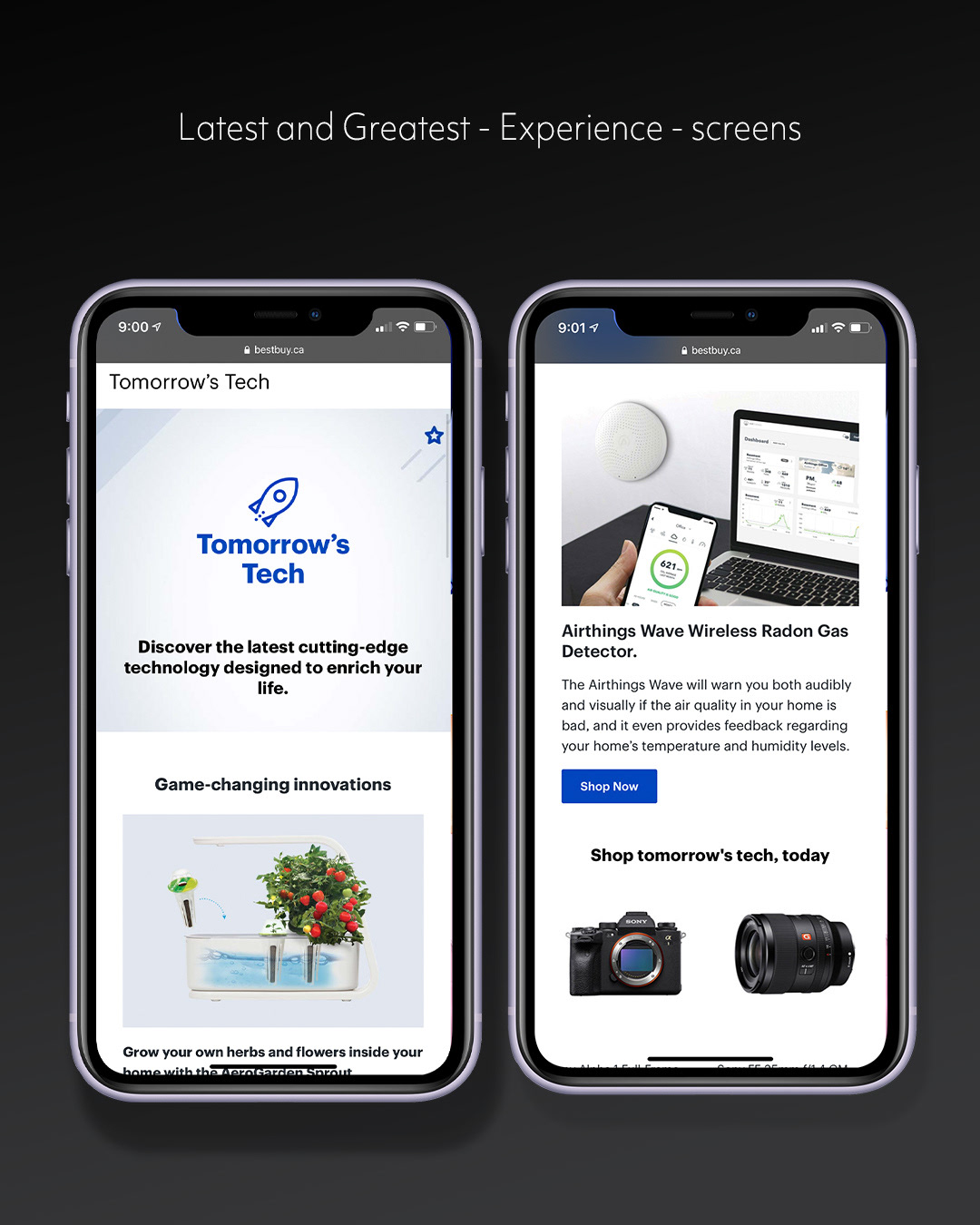 GET CUSTOMERS EXCITED ABOUT BEST BUY'S LATEST & GREATEST TECHNOLOGY
Above is the Landing Page and one of the pillar pages as curated and designed by our Global team of which I was the design lead. This rich experience involved: Close work with stakeholders, UX, UI, Design cohort and community work. Senior Leadership and stakeholder management. 
I led the design of the experience and collaborated with the the Senior User Experience Designer and Senior Copywriter. In addition I worked alongside marketing designers, a team of digital designers, merchandisers, business leads and Product Managers. 
The project was presented and iterated on before global launch throughout all channels in February of 2020. It continues to be iterated and managed by myself and other teams members. 
As we continue to develop this experience and its integration into our digital platforms, stores and other channels, we have moved the experience towards the next stage in a constantly evolving plan.